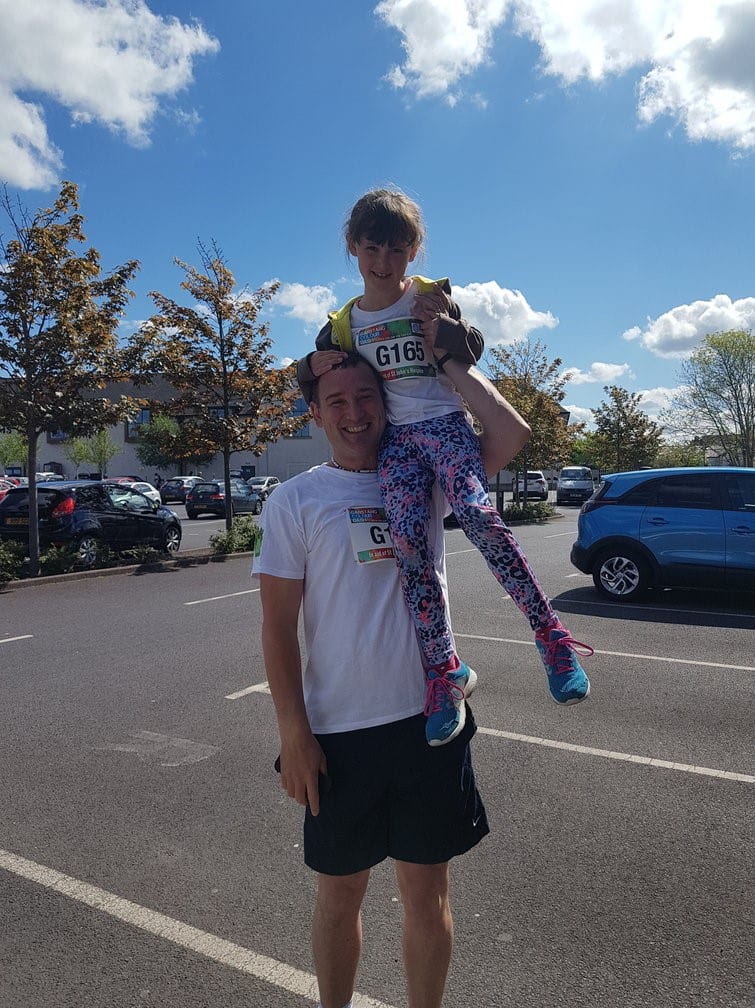 Members of the Run Charlie Team took part in the Garstang Colour Dash in aid of St Johns Hospice. On a fantastic Sunday in May the sun was shinning, not a breath of wind in the air, perfect for running 5k and getting covered in paint. The "paint" is coloured cornflour so safe not only for the human runners but also safe for the animals and the surrounding countryside we would be passing through. It was a real carnival atmosphere with St Johns Hospice and its main sponsors having done a wonderful job to organise not only the runners but also the pre and post race entertainment and more importantly the post race food!

Having thought we had warmed up (by walking from the car to the start line) there was a 10 minute pre race group warm up. This allowed everyone to properly stretch those muscles that may not have been put under quite so much tension for a good number of years!
The route for the 5k Colour Dash would wind the runners through the beautiful surrounding countryside of Garstang. Along the way we had to navigate our way past 4 colour stations manned by volunteers from the main sponsors. Their one purpose for this day was to cover as many runners in as much paint as physically possible…they did a fantastic job!
After completing what can only be described as 5K of fun and laughter we collected our medals and proudly held them aloft. Covered from head too toe in a multitude of colours we can honestly say we had a fantastic time. St Johns Hospice had done themselves proud and we all had contributed in our own way be collecting sponsorship, purchasing from the many accessories available on the day (sunglasses are a must!) and partaking in an event that brought everyone out from the beautiful town of Garstang. Well done everybody and here's to the Garstang Colour Dash 2020!